Habitat for Humanity's A Brush with Kindness is an exterior home preservation service that offers painting, landscaping, weather stripping and minor repair services for homeowners in need. ABWK helps low-income homeowners impacted by age, disability and family circumstances, who struggle to maintain the exterior of their homes, reclaim their homes with pride and dignity.
ABWK serves as a companion to local affiliates' core building services, enabling them to serve more families and increase opportunities for volunteers and sponsors.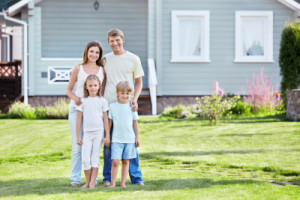 How we do it
Habitat selects partner families based on income, need and willingness to partner.
Habitat affiliates use volunteer labor and donated materials to keep costs low and take no profit for their services.
A no-interest loan is made to the homeowner to cover the cost of the project. Payments made by the homeowners are placed in a revolving fund to help A Brush with Kindness serve others in need.
Why it matters
A Brush with Kindness ensures that families live in safe and well-maintained homes. The program is designed to revitalize the appearance of the neighborhood, encourage connections within the community, and most importantly, help preserve affordable housing stock.
Want to apply for a Brush of Kindness Project?
Click HERE for a copy of our application.
For more information contact Jeff Bell at 348-5161 or e-mail us at [email protected]